Catering
We provide full service catering for your events. We frequently do custom caterings for large corporate events, office parties, weddings and celebrations. We off full service setup, serving your guests and cleaning up afterwards, or we can prepare your menu and drop it off for you.
Let us help you plan the perfect event.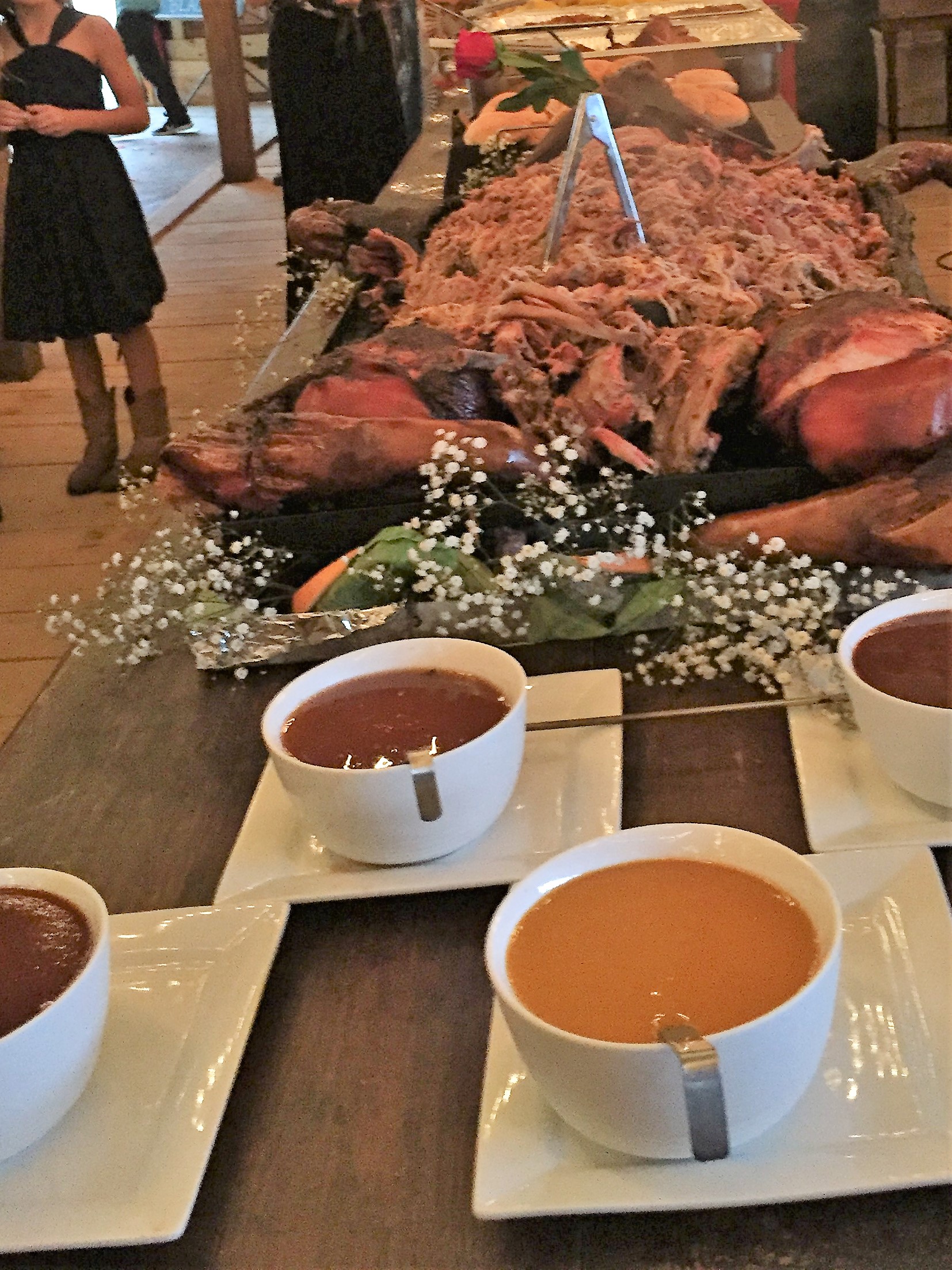 Our Service is Customization
NARD'S BACKYARD BBQ will work with you to customize the perfect menu to suit your event, taste, and budget.
We provide a variety  of smoked meats and sides. We can bring our cooking equipment out to your site, prepare your food, set up the buffet, serve, and clean up. Or, if you prefer, we can just drop it off. Our service is customization. We can prepare just about anything you like. Whether it is a big affair such as a wedding or corporate event, or a small casual gathering, we've got you covered!
A Sample Menu of popular menu items that we offer. If you don't see what you like, just ask.
We will work with you to customize your menu!
Entrees
Pork BBQ
Full Rack of Ribs
Sliced Beef Brisket
Chicken – Whole Chicken/Quarters/ Legs/Thighs/Wings
Hash
Smoked Ham
Smoked or Fried Turkey
Steaks
Fish
Low Country Boil (Frogmore Stew)
Whole Pig
Sides
Mac ' n' Cheese
Baked Beans
Cole Slaw
Sweet Potato Crunch
Corn on the Cobb
Collard Greens
Cornbread Dressing
Green Beans
Veggie Medley (pick a combo) Turnips, Rutabagas, Brussels Sprouts, Potatoes, Carrots, Squash, Zucchini, Beets
Full Service Catering
We will work with you to plan your menu and work out all the details for serving your guests.
Home Made Meals
All of our meals are cooked with fresh ingredients for your event.
Drop-off Available
If you don't want the full service, we will prepare your menu and deliver it to your event when you need it.

"Every single thing I have ever tasted from this man has been spot on! Nard's knows good BBQ. My fav in the upstate!"
Mike Moore, Buxton Hall Barbeque

"You can't go wrong with Randall in charge of your events
.

"
"I have tasted some of just about everything he prepares. My favorite is frogmore stew for a catered event. His brisket is fantastic and he makes a mean  Brunswick stew. You can't go wrong with Randall in charge of your events."
Janis Hall, Attorney

"Some of the best we tasted"
"Just sampled the pulled pork at Festival of Discovery. Some of the best we tasted."
Debbie Harlow

"He cooked a whole pig!  I am still receiving compliments on how amazing and delicious the food was. He cooked a pig for me on site and displayed it on his cooker with the apple in it's mouth and everything. It was awesome. He gave me 3 different BBQ sauces and a wide selection of fantastic sides including a fantastic sweet potato crunch."
Elaine S.